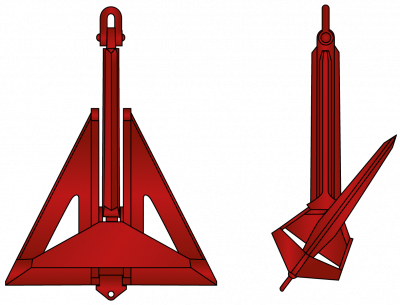 Our Flipper Delta® anchor is easy to handle and is mainly used for offshore and dredging-related activities.

Manufactured from high-tensile steel, with superior high-holding power and approved by all classifications, we can offer you the Flipper Delta® anchor required. In addition to the Flipper Delta® anchor, we can supply you with a specially designed anchor rack.

The anchors can also be rented, including chain cables and connecting shackles.
Main advantages
Proven superior high-holding power capacity

Excellent efficiency (weight/holding power)

Open construction for smooth and proper penetration in different types of soil

No rotation, which means it maintains its holding capacity
Easy dismantling for transport purposes